John Brice
Chairman of Kennedy Lewis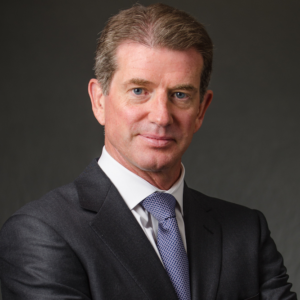 John Brice has more than 30 years of experience in the private equity and hedge fund arena. Previously he was President, Chief Investment Officer and Co- Founder of CarVal Investors LLC, a leading alternative asset manager involved in special situations, distressed and opportunistic credit investments, until his departure in 2016. At CarVal Investors Mr. Brice worked directly with several Kennedy Lewis Partners. Under his leadership the firm grew to manage more than $10bn of capital on behalf of leading global institutional investors and sovereign wealth funds, consistently producing top quartile returns and recognized as one of Wall Street's leading firms in its space as a result. Mr. Brice was a pioneer in special situations and distressed investing in Europe, having led restructurings in several prominent European companies including Marconi PLC and British Energy PLC in the UK. Mr. Brice is a British citizen, a Chartered Accountant and holds a BSc in Economics from Cardiff University.
David K Chene
Founder, Co-Portfolio Manager, Head of Trading & Sourcing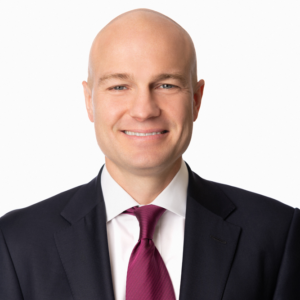 David Chene was formerly a Managing Director with CarVal Investors, responsible for managing the US Corporate Securities business based in Minneapolis, from 2012 to 2016. Prior to his role in the US, he was Co- Head of CarVal's European Corporate Securities business based in London. In both roles, he focused on special situations and distressed investments, including the firm's global liquidations exposures and European financial investments. Before joining CarVal Investors, Mr. Chene worked at Credit Suisse in London, running the firm's European Distressed business, and was responsible for risk management across the firm's European Leveraged Finance trading activities, from 2010-2012. Prior to Credit Suisse, Mr. Chene was a Senior Distressed Trader for Morgan Stanley in London, from 2009 to 2010. Prior to Morgan Stanley, Mr. Chene was a Research Analyst at DiMaio Ahmad Capital from 2003 to 2009, first in New York, and then later as Head of the firm's Asian Platform, based in Singapore. Mr. Chene began his career at CIBC World Markets, as a Research Analyst in its Leveraged Finance Investment Banking Division in New York, from 2001 to 2003. Mr. Chene actively supports charitable causes such as Ironman Foundation, Seeds of Peace, TreeHouse, Urban Ventures, WATCH, and Women for Women International. Mr. Chene is an Eagle Scout and a 7-time full distance Ironman finisher, including 2-times at the Ironman World Championships in Kona, Hawaii. He received a BA in Business Economics and Accounting from the University of California at Los Angeles in 2001.
Darren L Richman
Founder, Co-Portfolio Manager, Head of Research
Darren Richman was formerly a Senior Managing Director with The Blackstone Group from 2006 to 2016. He focused on special situation and distressed investments, and was a member of GSO's Investment Committee. Before joining GSO Capital Partners, Mr. Richman worked at DiMaio Ahmad Capital, where he was a Founding Member and the Co- Head of its Investment Research Team, from 2003 to 2006. Prior to joining DiMaio Ahmad, Mr. Richman was a Vice President and Senior Special Situations Analyst at Goldman Sachs, from 1999 to 2003. Mr. Richman began his career with Deloitte & Touche, ultimately serving as a Manager in the firm's Mergers & Acquisitions Services Group, from 1994 to 1999. Mr. Richman received a BS/BA degrees in Accounting from the University of Hartford in 1993, and an MBA from NYU's Stern School of Business in 2000. He was formerly a Certified Public Accountant and a Member of the American Institute of Certified Public Accountants. Mr. Richman previously sat on the Board of Sorenson Communications, Outward Bound USA, Seneca Mortgage and Warrior Coal. He is a member of the Economic Club of New York and formerly served on its strategic planning committee.
Mark Crawford
Partner, Senior Analyst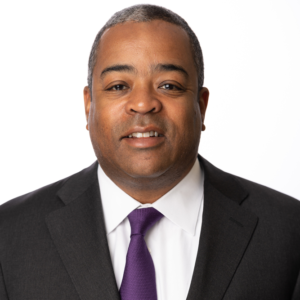 Mark Crawford was formerly a Director with CarVal Investors, responsible for managing North American special situation and distressed investments, from 2008 to 2016. Before joining CarVal, he was a Senior Credit Analyst with GSC Group, focusing on liquid investment strategies within the firm's distressed for control private equity unit, from 2006 to 2008. Prior to GSC Group, Mr. Crawford was a Research Analyst in the Carlyle Group's High Yield Business, focusing on power, automotive and consumer product investments, from 2005 to 2006. Prior to Carlyle, he was an Investment Banking Associate at Credit Suisse First Boston, primarily working in the Distressed Finance and Global Energy groups, from 2003 to 2005. Prior to starting a career in finance, Mr. Crawford began as a Surface Warfare Officer in the U.S. Navy, during which he deployed to the North Atlantic, Mediterranean, Middle East and Latin America, from 1993 to 1998. Mr. Crawford received a BS in Economics from the United States Naval Academy in 1993, a MS in Information and Telecommunications Systems from Johns Hopkins University in 2000, and a MBA from the Wharton School at the University of Pennsylvania in 2003. Mr. Crawford is a member of the Board of Granite Ridge Holdings. Mr. Crawford was formerly a member of the Board of Bosque Power Company.
Brian Dubin
Managing Director
Brian Dubin was formerly a Senior Analyst at Mariner Investment Group, a leading alternative investment advisory firm, from 2015 to 2018. Before joining Mariner Investment Group, Mr. Dubin was a Partner and Research Analyst at MehanCombs, a global credit opportunities fund, from 2012 to 2015. Prior to MeehanCombs, Mr. Dubin was a Senior Analyst at Eos Partners, a distressed credit fund, where he focused on investments in the financial services industry, from 2008 to 2012. Prior to Eos Partners, Mr. Dubin was an Analyst at GSO Capital Partners from 2005 to 2008. Mr. Dubin began his career as an Investment Banking Analyst in the Global Industrial Group of UBS investment bank from 2003 to 2005. Mr. Dubin received a BS from the Wharton School at the University of Pennsylvania in 2002.
Jeffrey Naumowitz
Managing Director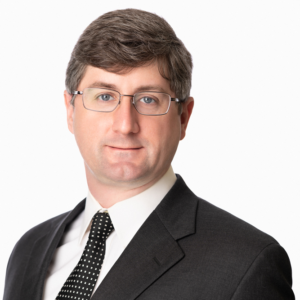 Prior to joining Kennedy Lewis, Mr. Naumowitz founded and managed the JJN Capital Fund, a long/short hedge fund focused on event driven and special situations investing. Prior to founding JJN Capital, Mr. Naumowitz was a Managing Director at Trian Credit Partners (TCP), a hedge fund focused on special situations and distressed investing. Prior to joining TCP, Mr. Naumowitz was a Managing Director at Bear, Stearns & Co. as well as a Director with the High Yield and Merchant Banking Group of CIBC Oppenheimer. Additionally, on behalf of Trimaran Capital Partners, Mr. Naumowitz served on the Board of Directors and audit committee of El Pollo Loco, a reporting company under the Securities Exchange Act of 1934, as amended. Mr. Naumowitz received a B.S.E. from Duke University in Electrical Engineering and Computer Science in 1998, where he was elected to Tau Beta Pi, a national engineering honor society.
Rich Gumer
Managing Director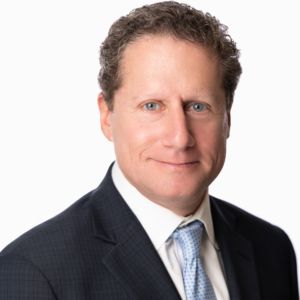 Rich Gumer has over 25 years of experience in the healthcare industry, focused primarily on medical devices and pharmaceutical companies. Mr. Gumer co-founded LSAF in early 2013 to provide structured growth capital to the medical device and diagnostics companies. Previously, he was senior healthcare analyst responsible for all healthcare investing at Avenue Capital, a global hedge fund with $20 billion of assets under management. Prior to Avenue, Mr. Gumer was the global head of healthcare private equity investing for GE Capital. He previously headed the healthcare investment banking unit of ABN Amro and was involved in more than $10 billion of equity, debt and M&A transactions. Mr. Gumer has been on the board of several private companies, including Steri-Oss (sold to Nobel Biocare) and IVPcare (sold to Oncology Therapeutics Network). He has an AB in Biochemistry from Brown University and an MBA in Finance from University of California, Berkeley.
Arnett James
Vice President, Analyst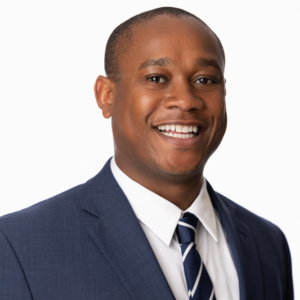 Arnett James was formerly a Senior Associate with Conway MacKenzie, responsible for providing restructuring advice to stressed and distressed corporations and municipalities, from 2018 to 2019. Prior to Conway MacKenzie, Mr. James was an Investment Banking Associate in the restructuring group with the Gordian Group, from 2016 to 2018. Prior to Gordian Group, he worked at Barclays Capital on the distressed and special situations trading desk, where he focused primarily on the metals & mining industry, from 2015 to 2016. Prior to Barclays, he was an Assistant Vice President in the commercial & industrial group at the CIT Group where he underwrote commercial and industrial senior secured loans, from 2010 to 2013. Mr. James began his career with the Gladstone Companies as an analyst in the portfolio management/workout group, from 2006 to 2010.  Mr. James received a BS in Finance from Rutgers University in 2006 and an MBA from the University of Chicago Booth School of Business in 2015.
David Kho
Vice President, Analyst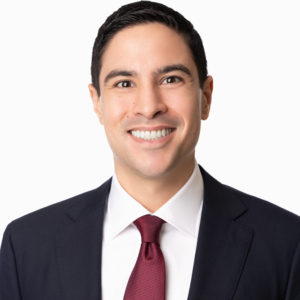 David Kho was formerly a Vice President at Bridge Bank, responsible for originating and managing credits in the life sciences industry, from 2018 to 2019. Before joining Bridge Bank, he was a Vice President with Life Sciences Alternative Funding, a joint venture with Perella Weinberg Partners' Asset Based Value Strategy, focused on providing structured growth capital to medical device and diagnostics companies, from 2014 to 2018. Prior to Life Sciences Alternative Funding, Mr. Kho was a Vice President in Square 1 Bank's life sciences group, from 2008 to 2014. Mr. Kho began his career as a Performance Analyst at Hatteras Investment Partners. Mr. Kho received a BS in Business Administration from the University of North Carolina at Chapel Hill in 2007.
Doug Gerowski
Vice President, Trader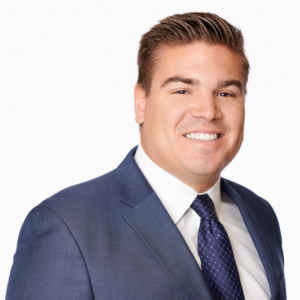 Doug Gerowski was formerly a Trader at Fir Tree Capital Management (2014 – 2019), a multi-strategy hedge fund, where he was responsible for trade execution, sell-side relationship management and investment idea generation across a full suite of asset classes globally. Mr. Gerowski previously served as an Associate within Fir Tree's operations group from 2012 to 2014. He started his career as a middle office Associate at HedgeServ, a hedge fund administrator, from 2011 to 2012. Mr. Gerowski graduated from Lafayette College in 2011 with a BA in Economics, where he was a four-year member of the football team, earning an Academic All-Patriot League designation in 2010. He is a CFA charterholder.
Anthony Pasqua
Partner, Chief Financial Officer / Chief Operating Officer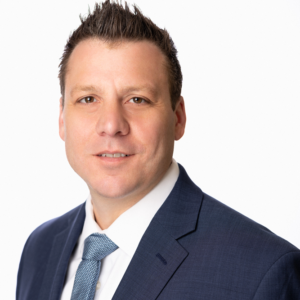 Anthony Pasqua was formerly the COO/CFO of several credit related hedge funds, including Ellis Lake Capital where he was a Founding Member. Prior to being a COO/CFO Mr. Pasqua was the Head of Operations at Shumway Capital Partners (2008-2009) and the Controller/Director of Operations at Chatham Asset Management (2003- 2008). Mr. Pasqua graduated from East Stroudsburg University in 2000 with a BA in Business Management and earned his MBA from Fairleigh Dickinson University in 2007. Mr. Pasqua is a Certified Public Accountant.
Richard Monje
Managing Director, Head of Legal Strategy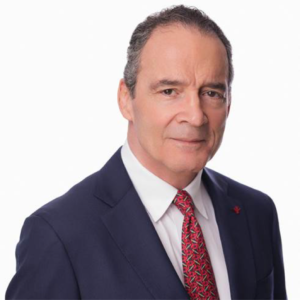 Richard Monje has 40 years of experience as a lawyer with a practice divided between transactions, counseling, business litigation, and governmental relations and entitlements. Mr. Monje has also served as general counsel for a savings and loan association, general counsel for a land development and home building company, and chief executive officer for a development company.
Josh Smith
Managing Director, Chief Risk Officer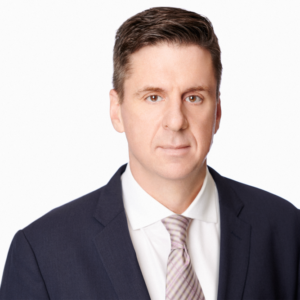 Josh Smith was formerly Chief Risk Officer with GSO Capital (a division of Blackstone) where he worked from 2008 to 2019. At GSO he managed a team of 20 across Dublin and New York and was responsible for leading the firm's Quantitative Portfolio Analytics, Portfolio Compliance and Risk Management efforts. Prior to GSO, from 1997 to 2007, he was at DKJ Consulting. From 1994 to 1997 he was a calculus teacher at Delbarton School in New Jersey. Mr. Smith received a BS in Mathematics and Economics from Williams College and a Masters in Financial Engineering from Columbia University in 2008. He is a CFA charterholder.
Jerome Herschman
Operations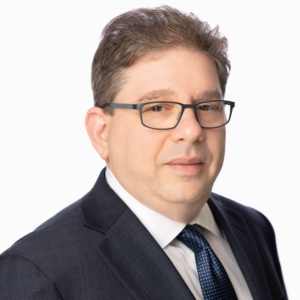 Jerome Herschman was formerly the Co-Founder of On Pepper, a Finance Technology Startup, from 2015 to 2017. Before starting On Pepper, Mr. Herschman was a Managing Director at The Blackstone Group within GSO Capital's Middle Office Operations Group, from 2006 to 2015. At GSO he focused on portfolio reporting, trading desk operations, and was a key member of the firm's Valuation Committee. Prior to Blackstone, Mr. Herschman founded an independent consulting business that specialized in developing and implementing controls and procedures to enhance and streamline operational and accounting workflows, from 2004 to 2006. Mr. Herschman began his career at Lehman Brothers, most recently as a Vice President in the Trade Analysis area of the Middle Office, from 1985 to 1997. Mr. Herschman received a BS in Accounting from Brooklyn College in 1983, and earned Certificates in Programming from both Pace University in 1997, and Brooklyn College in 1999.
Kevin Westenburg
Associate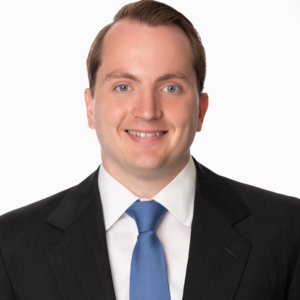 Kevin Westenburg was formerly an audit Associate at Grant Thornton, a global public accounting firm. He worked for Grant Thornton in three of their offices from 2016 to 2018: Baltimore MD, Boston MA, and most recently New York City. During that time he worked on manufacturing, insurance, NFP, and healthcare financial statement audits. Mr. Westenburg received a Bachelor of Science in Accounting from Towson University in 2016 and a Master of Science in Finance from Boston College in 2017. He is a Certified Public Accountant.
Kelly Pan
Office Manager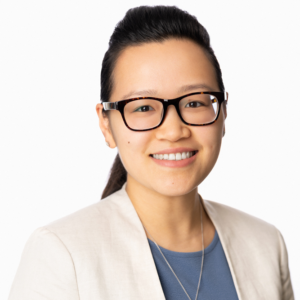 Kelly Pan was formerly on the Administrative Team at Fir Tree Capital Management LP as an Administrative Assistant from 2011 to 2018.  Ms. Pan received her BA in Sociology from University at Albany in 2011.
Business Development & Capital Formation Team
Ben Schryber
Partner, Head of Business Development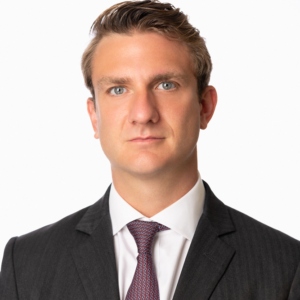 Ben Schryber was formerly a Managing Director at the Carlyle Group where he led the Firm's credit sales activities globally. Prior to Carlyle, Mr. Schryber was the Global Head of Credit at First Avenue Partners, a leading credit placement agent, where he oversaw for the origination, distribution, and ongoing management of credit funds. Prior to First Avenue, Mr. Schryber worked for Albourne Partners where he led the Firm's due diligence on private credit funds. Prior to that, he worked for Blue Ridge Partners as a management consultant focused on company-level due diligence on behalf of private equity funds. Mr. Schryber earned a B.A. with Highest Honors from the University of Florida, and was a Visiting Scholar at the University of Cambridge.
John Bertrand
Partner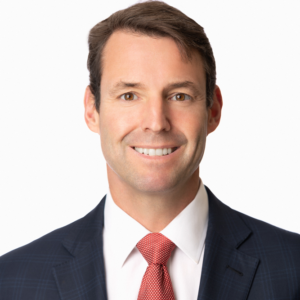 John Bertrand was formerly a Managing Director and Co-Head of Leveraged Finance Sales at RBC Capital Markets, where he covered many of the leveraged finance markets' most sophisticated investors, and also managed primary and secondary distribution across the firm's platform, from 2015 to 2017.  Before joining RBC, Mr. Bertrand was a Managing Director at Morgan Stanley in High Yield and Distressed Debt sales, from 2010 to 2015. Prior to Morgan Stanley, Mr. Bertrand was a Director at Deutsche Bank in High Yield and Distressed sales, and also in Real Estate, and Gaming & Lodging Investment Banking, from 2002 to 2010. Prior to Deutsche, Mr. Bertrand was an Associate in Investment Banking at Thomas Weisel Partners from 2000 to 2001. He began his career in in 1994 at Prudential Securities within the fixed income division.  Mr. Bertrand received a BA from Georgetown University in 1993 and an MBA from UCLA Anderson in 2000.
Carly Causey
Vice President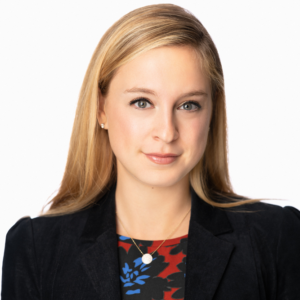 Carly Causey was formerly on the Marketing and Investor Relations Team at Emerging Sovereign Group LLC, previously part of the Carlyle Group, from 2015 to 2018. Mrs. Causey began her career as an Analyst at BlackRock on the Global Consultant Relations Team within the Institutional Client Business Group, from 2014 to 2015. Mrs. Causey earned a BBA in Finance and Marketing with Highest Honors from Emory University's Goizueta Business School in 2014.
Ben Bernstein
Vice President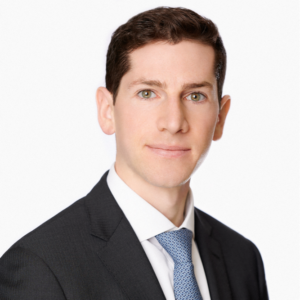 Ben Bernstein was formerly a Principal at Actis, the leading emerging markets alternative investment manager, where he focused on the firm's private equity, real estate and infrastructure fundraising and investor relations activities. Prior to Actis, Mr. Bernstein was an Analyst at Fortress Investment Group where he worked on capital formation and investor relations for the firm's private equity business. He started his career at Albourne Partners where he was an Associate primarily responsible for conducting due diligence on private equity funds. Mr. Bernstein received a BA in Political Science from Trinity College where he graduated with Honors in General Scholarship, Honors in Political Science and Faculty Honors.